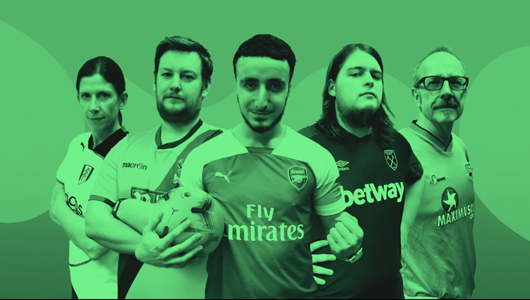 June 5, 2019
Jump Sparke Cup – New season starts soon!
A thrilling season finale to the epic Jump Sparkle Cup saw Rob May of Sitting Duck, bag the prestigious gold (effect) trophy and earn industry-wide respect. Can you emulate his success?!
The Jump Sparkle Cup is open to anyone in any way associated with Jump. Be warned, competition is fierce. We have managers from all walks of Sport and TV taking part including FIFA, UEFA, EFL, ITV and BBC Sport.
As well as a prestigious Cup for the ultimate winner, each month the highest scoring manager wins a magnum of Veuve Clicquot. There's also a prize at the very start of the season for the manager with the most amusing team name. Frankly, you'd be a fool not to take part!
For your chance to compete against friends and colleagues in the most challenging fantasy football league in the nation, if not the entire world, sign up here: https://fantasy.premierleague.com/
Once you've signed up and picked your team, join The Jump Sparkle Cup using the code: bru036
JOIN THE CONVERSATION...