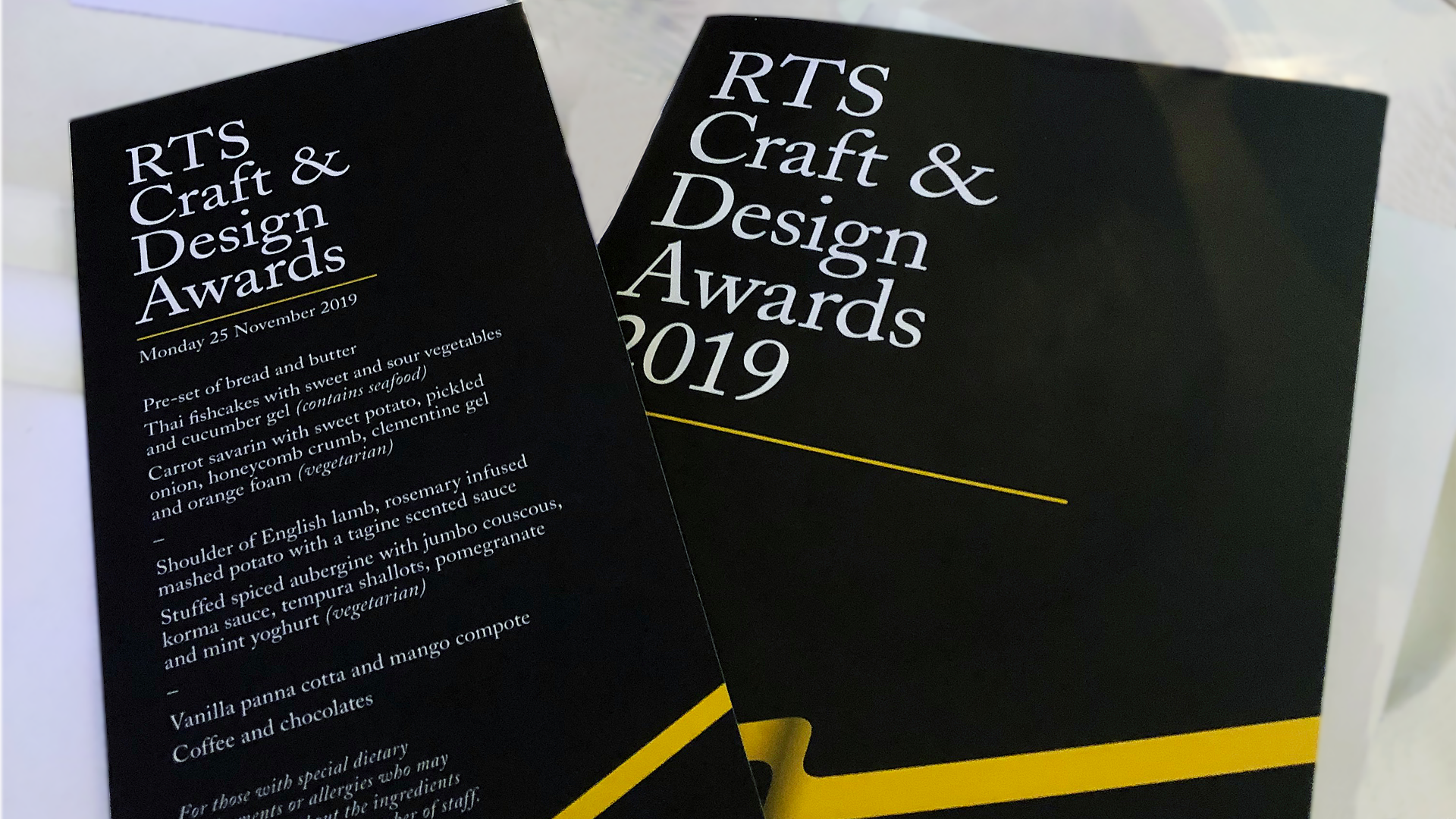 November 26, 2019
Who are we to judge?
Jump's Directors, Richard and Kate Norley were delighted to be asked to chair the jury for two awards of the RTS Craft and Design Awards 2019, which recognise the great breadth of talent and creative expertise throughout the television industry.
Richard was Chair of the Effects Jury, which comprised of two categories, Visual Effects and Picture enhancement. Kate was Chair of the Design Jury who judged the categories Programme Content Sequence, Titles and Trails and Packaging.
One notable winner was in the Titles category, which was won by Matt Wiley for his sequence for Killing Eve. The titles comprise of an unapologetically bold logo with a distinctive G, drawn specifically for the show. Three versions of the logo were produced, each with a drip that seeps from a point within three different letters. These were animated in a different, one-off, colour-combination for each episode.
The Design Jury said about the winning sequence: "In this Netflix age of 'skip intro' this sequence redefines programme titles. A clever idea beautifully executed, with bold typography and punchy colours, perfectly reflecting the chilling nature of the programme. It sustains repeated viewing and leaves the viewer wanting more".