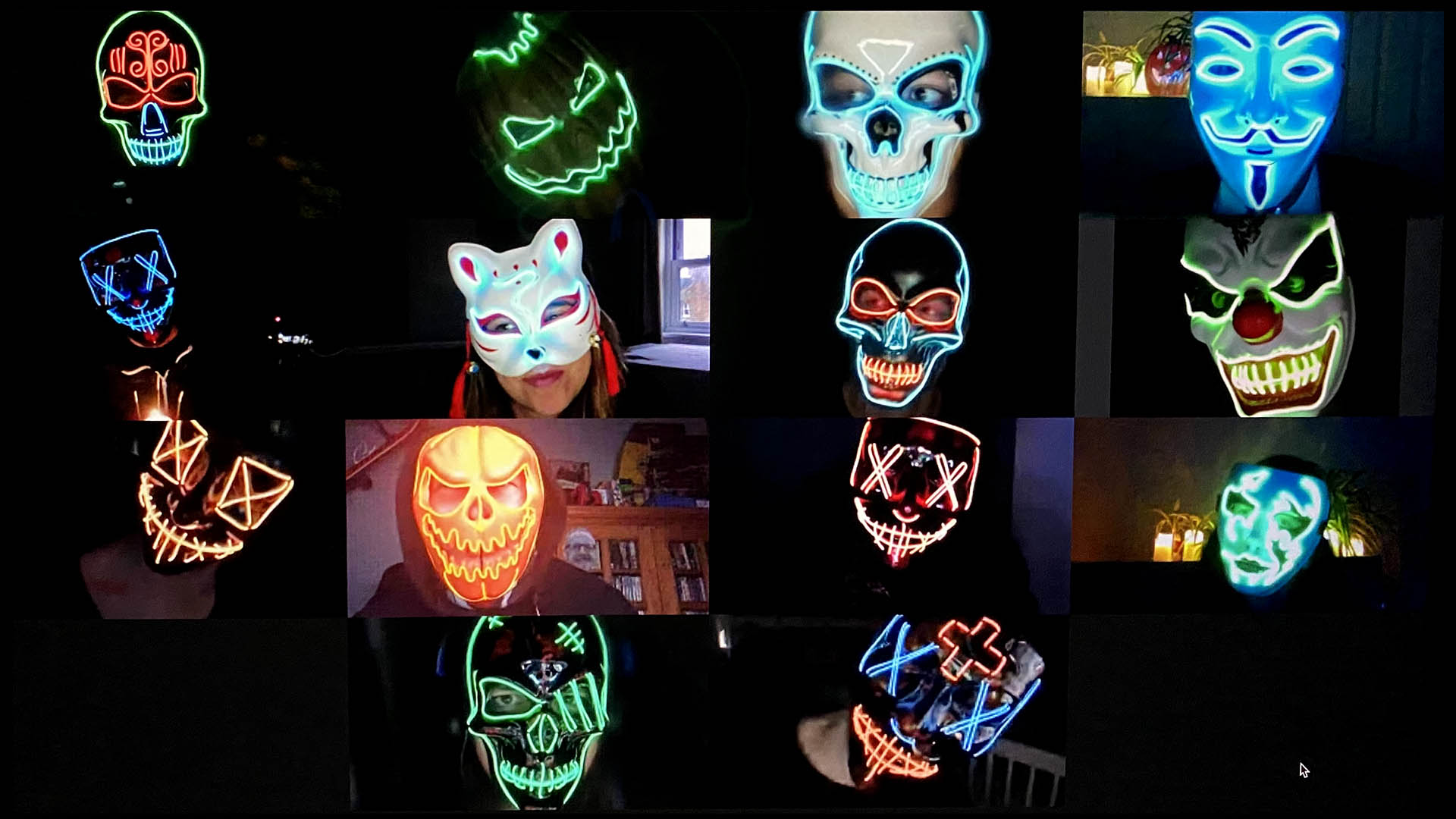 November 3, 2020
A scary Halloween made us Jump!
This year has probably been frightening enough already but the Jump gang decided to really go for it celebrating a scary Halloween. Skeleton and ghoulish LED masks were sent out to everyone to get them into the mood and our normal Friday evening drinks zoom call turned into a full blown Halloween quiz. Jump directors, Mr. and Mrs. Norley kindly created a spectacularly tricksy set of Halloween themed questions to test the team out. It was also beautifully designed and laid out you won't be surprised to hear.
But would you have known these facts?
The tradition of apple bobbing started in ancient Rome.
A group of witches is called a coven.
The illusionist Harry Houdini died on Halloween 1926.
Pumpkins are a fruit.
A fiercely competitve trivia battle was ultimately won by Jump's superstar animator Mark Fairless. Only one point behind was our lovely PM Hannah Nicholls, cursing behind her LED mask. Let's see how Mark's work schedule looks for the rest of the week after that shall we!
If that wasn't enough we also invited the team to create a pumpkin carving with the temptation of a prize. Jump's technical director Russell Mann utilised his day off and sculpting skills to create an absolute masterful pumpkin version of our Head Creative Richard Norley. Bravo – he's not just a computer wizard!
Our Zoom call was interupted by a mysterious live feed from the Jump Office CCTV cameras. The recordings can be viewed here … but be warned. It's not for the faint hearted – it really does give a Jump scare!
It's been a very busy time recently for the Jump team, so it was great to let our hair down, scream like a banshee and have a little fun.
You can check out recent work on our website here.