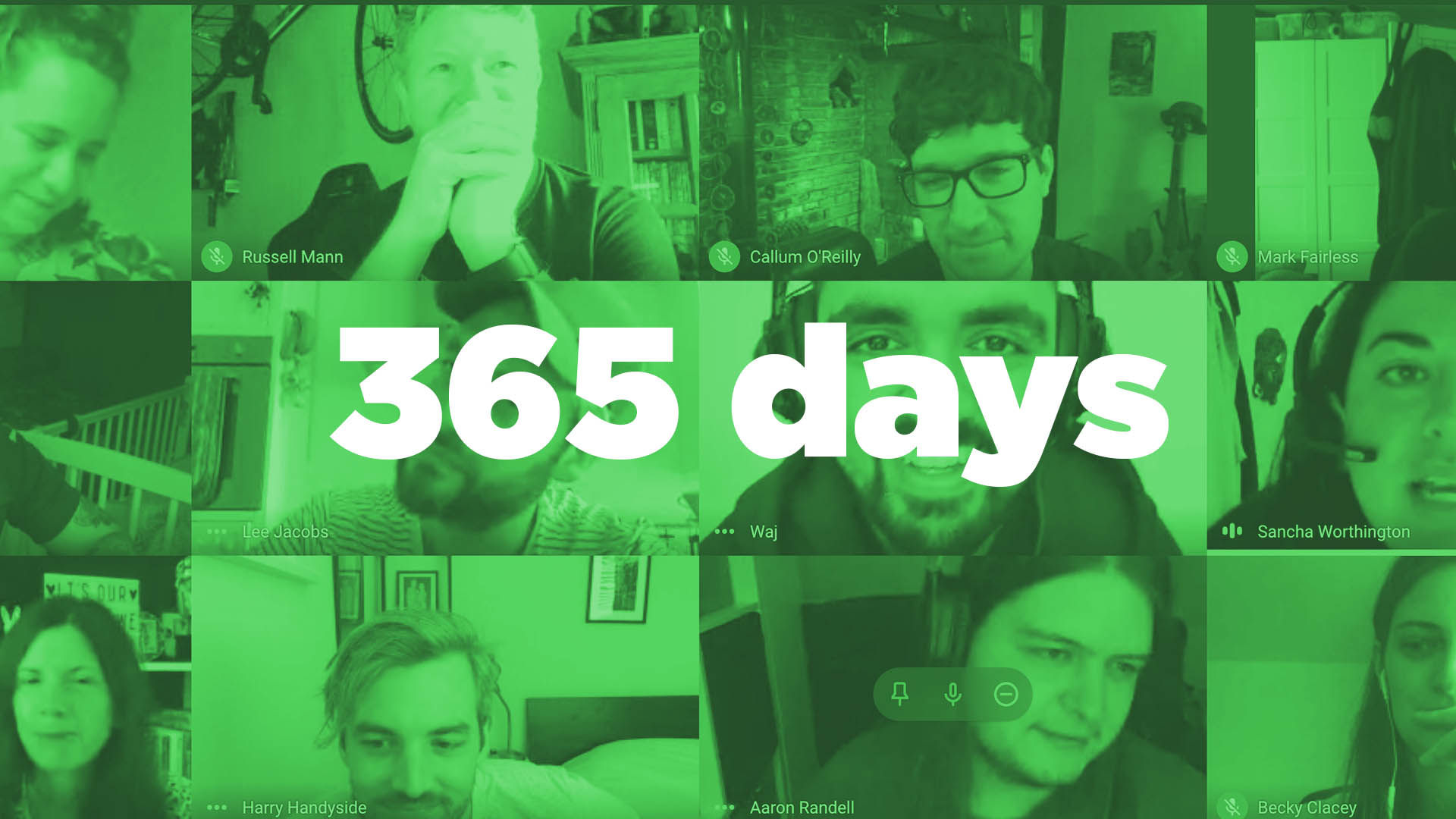 March 22, 2021
One Year On!
We've been looking back on one year of lockdown, and working from home in the middle of a global pandemic.
It was Monday 23rd March when the UK went into lockdown for the first time. We had spent the week before frantically making sure everyone was set up to work at home. This meant a lot of computer equipment being couriered about London and much further afield. And one year later we're all still working remotely.
We are very proud of the amazing Jump team for adapting so quickly to working under new and very different conditions. They've been immense over the last year. But how has the last 365 days been for everyone?
What were some of the positives to come out of the last year?
Callum O'Reilly:
"I perfected the peanut butter and jam doughnut! We had the last ever market for The Eco Pantry – quite a milestone. The shop is also a year old now. And rather than buying a new kitchen knife, I carved a new handle out of wood when the handle broke. All stuff that probably wouldn't have happened if life was 'normal'."
Russell Mann:
"Some highs from the last year have been seeing my wife more and being more involved in home life. I even got to cook some meals which I never normally have time for. Cycling around for exercise was fun with such quiet roads. Di was shielding so initially I had to do the food shop with her on facetime. I mounted the phone to the trolley so she could see the shelves and shout instructions! Ha ha."
Kate Norley:
"Being able to do a live exercise class with my favourite gym instructor every day: AMRAP, HIIT, PT, 5KG, 20/20/20, classes I didn't even know existed!"
Harry Handyside:
"The positives have been spending time with fam, doing some home improvements and making new members of the fam!!"
Russell Hilliard:
"The best things have been seeing my partner more, making friends with the birds in the garden (they now have names), lots of baking (baguettes and bagels current favourites), Tesco deliveries (heroes!) , a 50th birthday, and starting up a live streaming DJ show on Mixcloud Live."
Karon Hall:
"Spending more time with my children was definitely one of the highs  ( …and lows!). I also discovered Frenchic paint and did a huge amount of redecorating … and ended up rehoming a dog."
If you haven't seen it we also made this video back in May last year to show how smoothly we had settled into working from home.
To recognise the 1 year anniversary we asked everyone to contribute a few photos that show moments from their last year that maybe wouldn't have occurred if we weren't working from home in a pandemic. It could be something creative, baked, sentimental, funny or just personally special to them.
Enjoy.