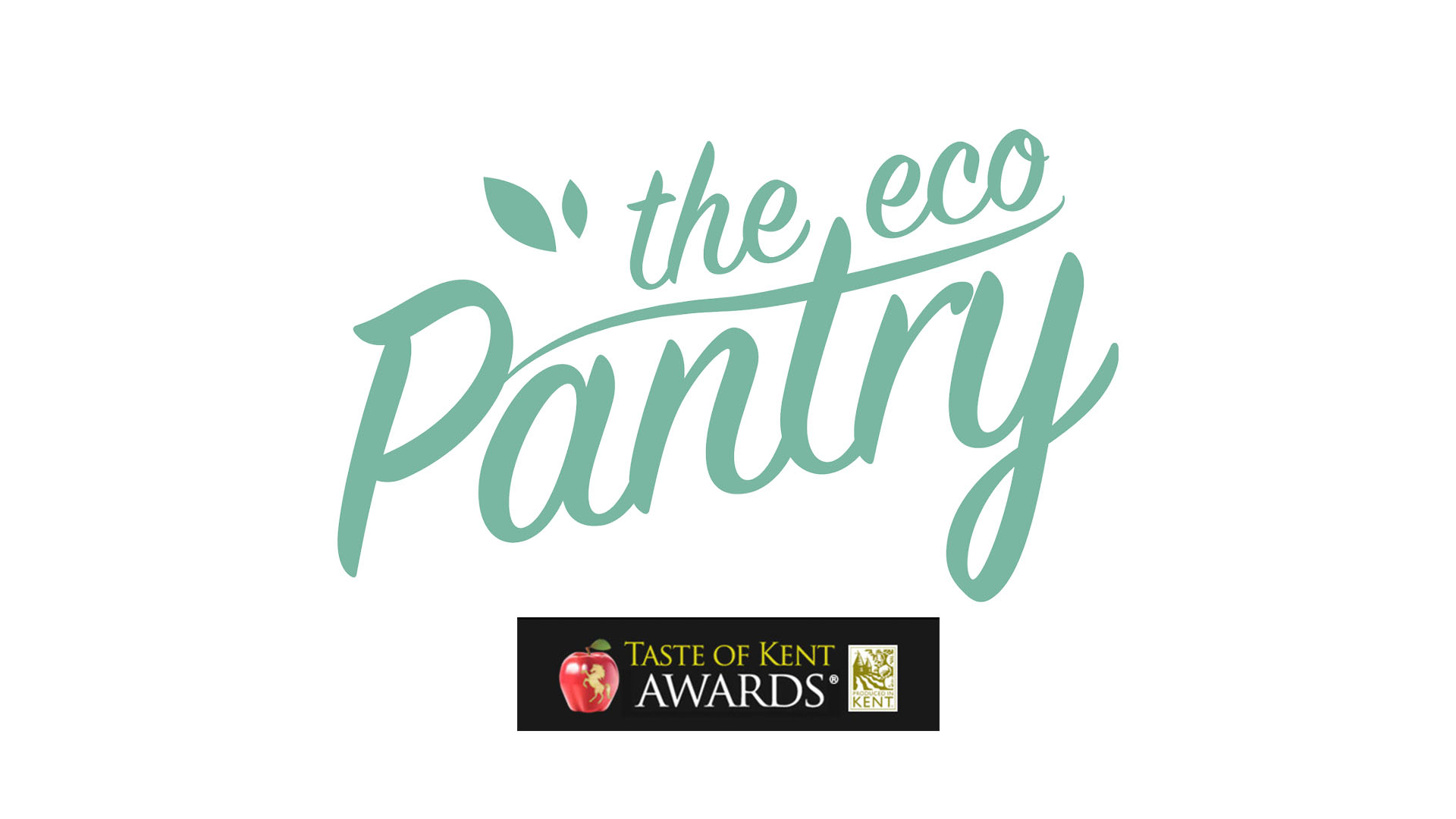 February 19, 2021
Callum's 'The Eco Pantry' is up for an award!
Jump's super talented, senior designer Callum O'Reilly wears a different hero cape at the weekends. He helps his partner Karen run a zero waste, plastic free, refill store called The Eco Pantry. Mid week Callum is smashing out amazing animations, and at weekends helping to save the planet! That's a full seven days commitment. Hats off.
They set up the company in 2018 which started at Farmers Markets but now has a permanent store at Chart Farm in Kent selling over 300 products.
The business has been going so well they've just been nominated for a Taste of Kent Award as Food Retailer of the Year.
The Taste of Kent Awards is a program which gives the public a chance to nominate and vote for their favourite food and drink heroes, shops or products. It is ultimately about promoting outstanding businesses in Kent who deserve the recognition.
Callum and Karen's hard work and dedication is clearly paying off. It's exciting to hear that so many people are thinking about reducing their waste and considering the impact on the environment. Bravo to The Eco Pantry for giving people the opportunity to do this.
This nomination is particularly impressive when you consider what the business has been through over the last year with the global pandemic.
Callum said:
"It's certainly been a challenging year for us. When the first lockdown was announced it was just 8 months into having the shop. We only had one night to rearrange everything and put in procedures to make it Covid safe. That was a long night!
Our fun, self-service store was turned into a staff-only, 'we serve you' model overnight. Luckily though, being a small business, we were able to quickly adapt. We started a Click and Collect service within a week and brought in more essential foods for our customers to help them avoid the larger stores.
Months of late nights, constant changes, hundreds of customer emails, frantically ordering & looking for backup suppliers followed. Over the first few months, we got people through a national shortage of hand sanitiser, yeast, flour, rice & pasta.
We can't thank our amazing customers enough for their endless support in these challenging times. We're now stronger than ever & can't wait to turn back into our fun, self-service store once more."
We think they deserve to win even if we are a bit biased.
Please visit this link to vote for The Eco Pantry and to read more about the awards.
https://www.tasteofkentawards.co.uk/award/6/kent-food-retailer-of-the-year
And if you live close by then why not pay them a visit.
*****
You can also read about Callum's Pareidolia skills here, which is the ability to spot faces in places and in everyday objects.