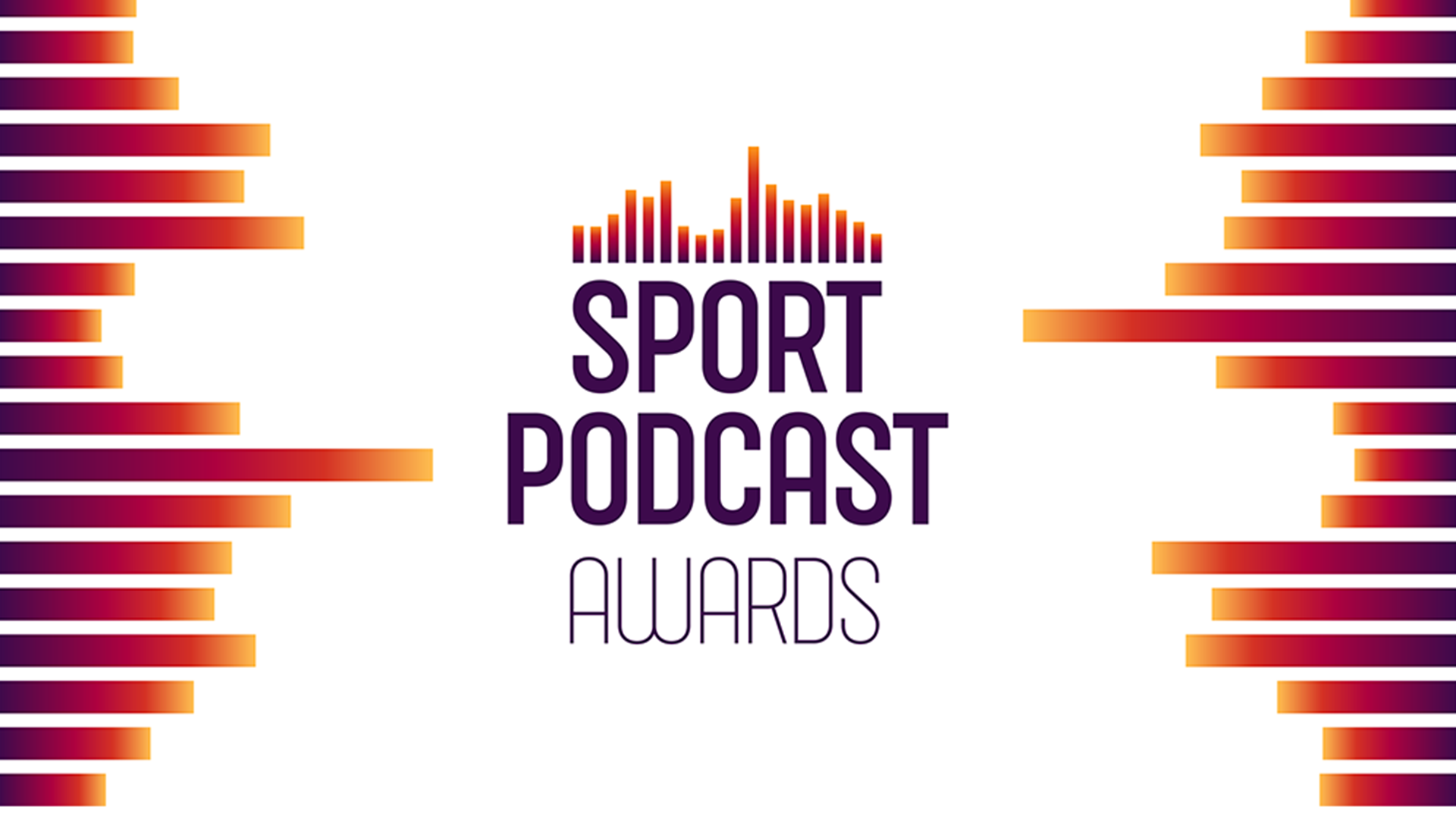 April 27, 2021
Jump creating waves for newly launched Sport Podcast Awards
We were recently approached by our clients at the Sport Industry Group to create a logo and brand identity for their new venture, the Sport Podcast Awards.
It is a brand-new yearly celebration of the very best that sport's global audio community has to offer. The awards will recognise the talented work across one of the fastest growing mediums in the industry.
Jump's Designer Becky Clacey explains:
"As podcasts are an audio based medium our concept was based around the waveforms produced when speaking.  We recorded the name 'Sport Podcast Awards' and used the real waveforms as the basis for the logo designs, simplifying and stylising the shapes. Having tested all the words together, we agreed that the shorter waveform of just 'Sport' worked best with our wordmark.

Our stylized version of the waveform for the full phrase 'Sport Podcast Awards' will be used as a background pattern and a graphic device (see below).
We were also inspired by the spectral frequency display seen in audio editing software. We created a rich gradient that spans from a royal purple to a golden orange. A gradient which is used extensively throughout the brand identity and within the logo waveform."
The Sport Industry Group announced the launch of the project on their website – which you can read in full here.
Further information, including the full list of categories and criteria, will be revealed when entries open on Tuesday 25th May.
Follow the awards on Twitter @SportPodAwards and on Instagram @SportPodAwards.
The Sport Industry Group are one of Jump's regular clients. You can read about the new brand we recently created for the Sport Industry Awards here.