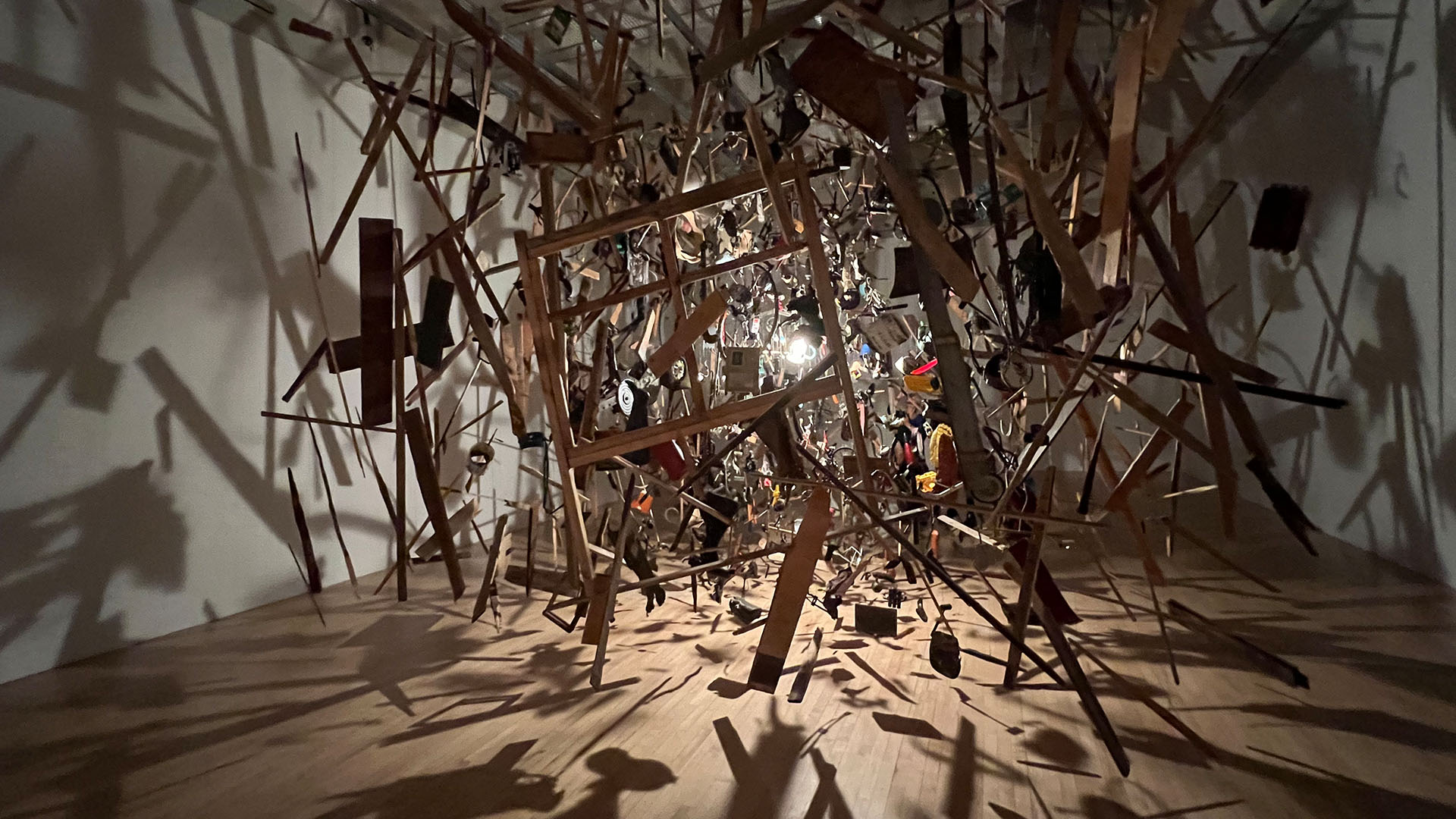 September 20, 2022
JumpDay – Cornelia Parker at Tate Britain
For this month's JumpDay, the team spent the afternoon soaking up some culture at Tate Britain, in particular the current exhibition featuring immersive installations and pieces by Cornelia Parker.
(From Tate Britain's website:)
Rather than carving, modelling or casting like traditional sculptors, Parker collects familiar items which she then squashes, explodes, shoots, burns or turns inside out. The made becomes unmade or remade, and this conversion releases not only a new reading of the object, but in its immersive reassembly, a sense of wonder and awe.
The exhibition brings together almost 100 works, spanning the last 35 years. Revealing the breadth of Parker's experimental and wide-ranging career, it includes sculptures, film, photography, embroidery and drawing as well as installations.
Kate Norley – Creative Producer at Jump:
"My father was the art critic for the New Zealand Herald for over 50 years and I have spent many hours with him wandering through galleries showing both contemporary artists and old masters. The thing I love about doing this is the information that he seemingly effortlessly imparts about the works. He not only has great observations but is full of back story and gossip about the artist or the period in history (who knew that Michelangleo broke his nose in a teenage brawl?)
It was this kind of additional information that I loved in the Cornelia Parker 40-year retrospective at Tate Britain. Parker is an conceptual artist and the work in the exhibition ranged from a room full of hanging debris from exploded shed to framed Rorschach style inkblots, made from snake venom and its antidote. At first glance the work is often puzzling but for each piece Parker has written an accompanying description giving an insight into her intention and thought process behind the work. For me these wall labels gave as much delight as the work itself.
Parker's work is full of unexpected associations and connections and I left feeling I should be looking twice at every pile of dust I see!"
***
After further exploration of the Rothkos, Moores, Turners and Bacons, we strolled over to the fabulously renovated Batttersea Power Station and settled in to digest some Ramsays. Those being the rather delicious pizza slices at Gordon Ramsay Street Pizza.
Cornelia Parker runs at Tate Britain until 16th October if you fancy checking it out yourself. And we highly recommend you do!
Cornelia Parker – Instragram: https://www.instagram.com/corneliaparkerartist/?hl=en
Read about some of our other team bonding JumpDays here:
Sneakers Unboxed at The Design Museum